72 Cells Poly Solar Panel 330W
Product Detail
Product Tags
Monocrystalline solar module advanced surface treatment technology, low surface reflectivity and 5bb cells design, lower series resistance and higher conversion efficiency.
The efficiency value is directly related to the power rating and the size of the solar panel. Let's imagine we have a panel with a specific size and power output. If we increase the efficiency, then it means the panel will need less space to produce the same amount of power. In other words, the module will have the same size, but its power output will be bigger.
On the other hand, if we reduce the efficiency of the solar panel, then it means that the PV system will need to cover more space since the solar panel will have the same size but will have a lower power output. Therefore, selecting the appropriate panel model according to the efficiency rating can have a significant impact on the power output of your PV system, drive important space reductions and, increase annual energy yields.
Mechanical Parameters
Working Conditions
Cell(mm)
Poly 156.75x156.75
Maximum System Voltage
DC 1000V(IEC)
Weight(kg)
22.5
Operating Temp.
-40℃~+85℃
Dimensions(L*W*H)(mm)
1956x992x35
Maximum Series Fuse(A)
20
Cable Length(mm)
≥300
Static loading
5400Pa
Cable cross section size(mm2)
4
Grounding conductivity
<0.1Ω
No. of cells and connections
72(12x6)
NOCT
45±2℃
No. of diodes
1
Application Class
Class A
Packaging
21pcs per pallet
Insulation Resistance
≥100MΩ
Guarantee
10-year Warranty for Materials and Processing25-year Warranty for Extra Linear Power Output.
Electrical Characteristics
Test Uncertainty For Pmax:±3%
Model Number

YFT-325-6PA

YFT-330-6PA

YFT-335-6PA

YFT-340-6PA

Testing Condition

STC

NOCT

STC

NOCT

STC

NOCT

STC

NOCT

Rated Maximum Power at STC(w)

325

235

330

239

335

249

340

253

Open Circuit Voltage(Voc/V)

45.79

42.24

45.95

42.44

46.0

43.8

46.2

44.0

Maximum Power Voltage(Vmp/V)

37.49

34.37

37.63

34.54

37.6

35.6

37.8

34.9

Short Circuit Current(Isc/A)

9.02

7.20

9.12

7.26

9.35

7.52

9.42

7.98

Maximum Power Current(Imp/A)

8.67

6.87

8.77

6.94

8.91

6.99

8.99

7.05

Module Efficiency(nm/%)

16.8

17.0

17.3

17.5

Power Tolerance
0~ +5W
Temperature Coefficient of Isc
+0.059%/℃
Temperature Coefficient of Pmax

-

0.410%/℃
STC(Standard Testing Conditions):Irradiance 1000W/㎡,Cell Temperature 25℃,Spectra at AM1.5
NOCT(Nominal Operating Cell Temperature):Irradiance 800W/㎡,Ambient Temperature 20℃,Spectra at AM1.5,Wind at 1m/S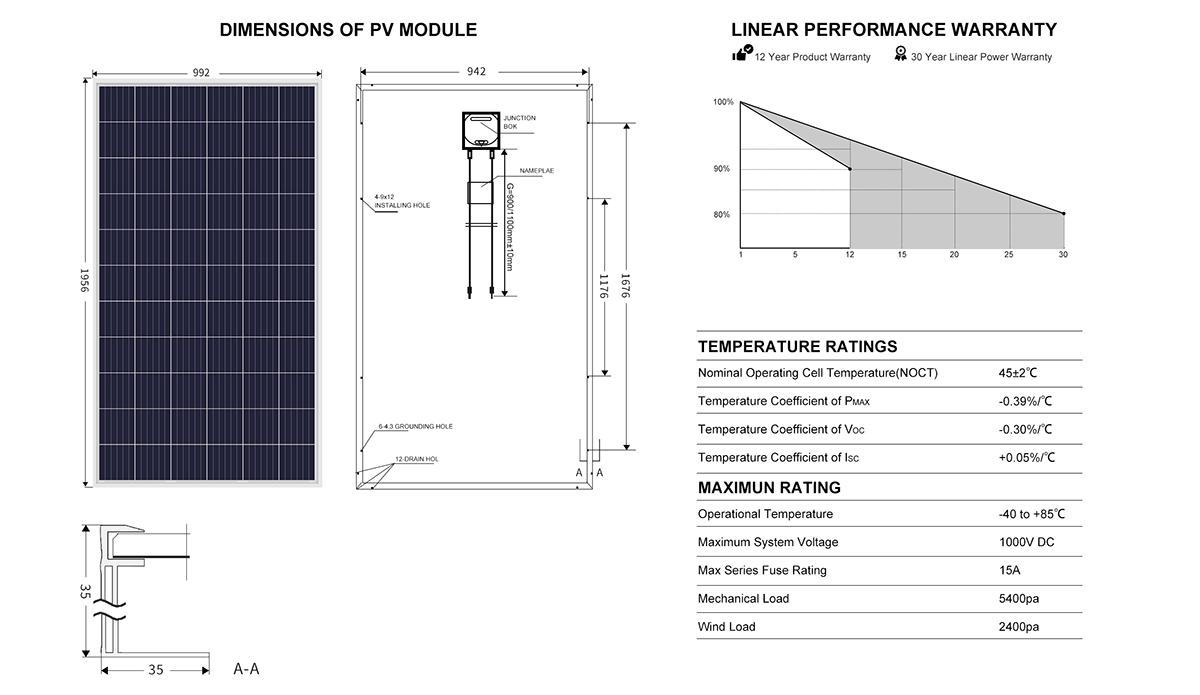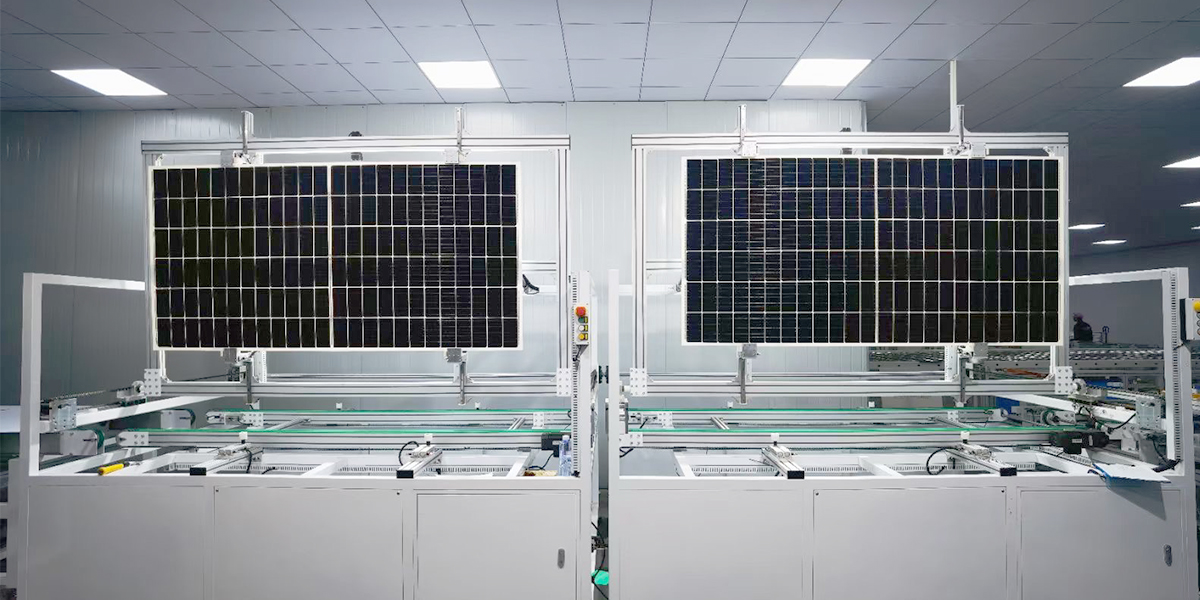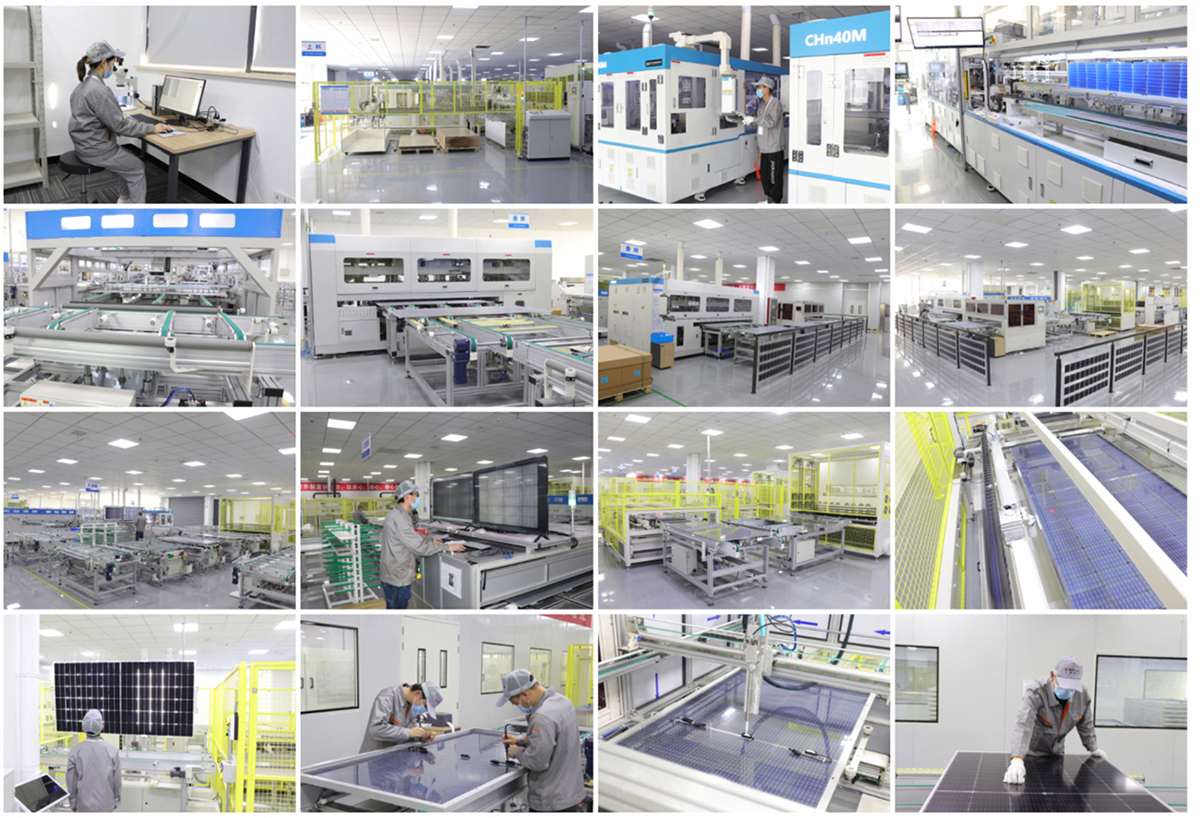 Equipment is efficiency, especially in solar industry, ever since the very beginning when we are using more labor working for customize solar module, our CEO Fred has set up the goal for a highly automated solar module smart factory with advanced equipment along with intelligent manufacturing management system.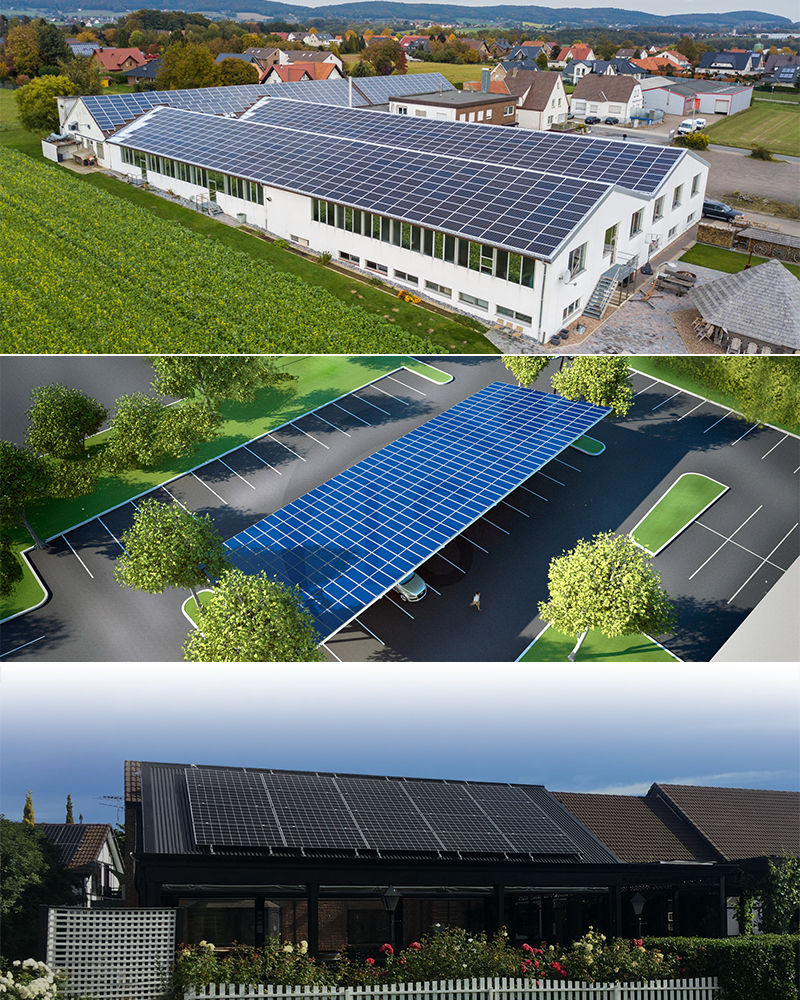 Polycrystalline solar module 72-cells module advanced surface treatment technology, low surface reflectivity and 5bb cells design, lower series resistance and higher conversion efficiency.
Q: What kind of certification do you have?
A: Power from 3W to 700 with TUV,IEC61215/IEC61730,CEC,CE,UL,ETL,PID,ISO.MCS,etc.
Q: What is the warranty of solar panels?
A: 10 years warranty on material and workmanship, 25 years power warranty (90% power output in 10 years,80% in 25 years)
Q: Can you quote me the best price?
A: We need more information about your demands, such as the power/material/Qty/etc, then We can suggest the suitable type and quote the best price for you.
Q: Can I just order some samples of small quantity?
A: Sample order in small quantity is acceptable.
Customer-Centric Services
Our rounds out its service portfolio based on every customer's demands, because we think the customer's satisfacti--on is the motive force of growth for the company. Our skilled R&D engineers and customer support teams are always prepared to provide all-round services for our clients.
31pcs/carton pallet
310pcs/20ft container
728pcs/40ft container
---
Previous:
144 half cells Mono Solar Panel 460W
---